Films That Deal Directly with Mental Health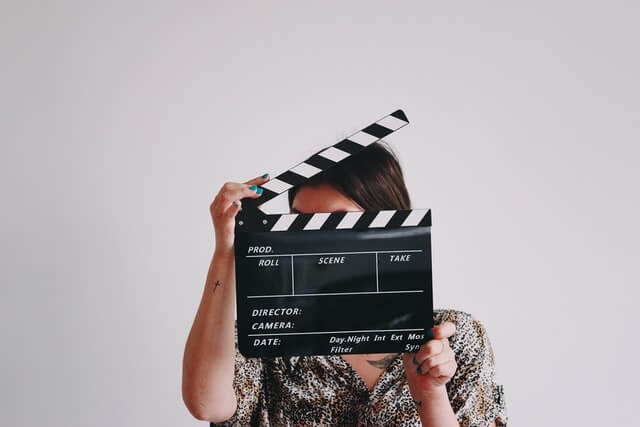 As mental health becomes less taboo (and a large amount of films are scheduled to be made in upcoming years), it is safe to assume that many films will approach difficult topics, including those related to mental health.
The presence of mental health-related topics in film, while more prominent than ever, is nothing new. In this article, we will explore films that deal directly with mental health, both as an overall theme and as a character arc. 
While you can learn a lot from film, including what it might be like to walk in another person's shoes, proper and specific mental health guidance will come from a therapist, counselor, or another mental health professional.
When it comes to acquiring personal mental health assistance, don't hesitate to take action to receive the care you deserve. Click here for more information and resources.
13 Films That Deal With Mental Health
The films listed below all tackle challenging topics related to or caused by mental health concerns; they also provide unique insight regarding what it's like to experience mental illness.
These types of films can be both entertaining and educational. Some of our favorites, in no particular order, include:
A Beautiful Mind (2001):

Directed by Ron Howard and starring Russell Crowe, this well-respected film won the Academy Award for Best Picture in 2002. Based on a true story, the film follows the unraveling of a genius mathematician, John Nash, as his delusions and hallucinations from the onset of paranoid schizophrenia completely take over his work and his life.

Silver Linings Playbook (2012):

Directed by David O. Russell and starring Jennifer Lawrence and Bradley Cooper, this movie is all about the journey of a man trying to get back on his feet after spending some time away in a psychiatric hospital for his struggles with his bipolar disorder, and the impact of one particular woman. Jennifer Lawrence won the 2013 Academy Award for Best Leading Actress for her role in the film. 

The Perks of Being a Wallflower (2012):

Based on the book by Stephen Chbosky, this story was adapted for the screen and directed by the author.

The Perks of Being a Wallflower

is a coming-of-age story primarily focused on the social anxiety and assault trauma of the main character, played by Logan Lerman. The film also stars Emma Watson and Ezra Miller. 

Joker (2019):

In a rather dark film directed by Todd Phillips, Joaquin Phoenix portrays the Joker, whom we've come to know in the Batman series, but through a slightly different lens. This movie deep dives into the origin story of Joker and serves as a commentary on depression, abandonment, and social isolation. In addition to winning the Academy Award for Best Original Score in 2020, Joaquin Phoenix also won the Academy Award for Best Actor.

Rain Man (1988):

Directed by Barry Levinson, this film follows the tale of two brothers, one of whom happens to have an incredible memory and a knack for numbers. The character Raymond, played by Dustin Hoffman, gives a different insight into Autism Spectrum Disorder, as the movie showcases the genuine, full life of a person with autism. In addition to winning the 1989 Academy Award for Best Picture, "Rain Man" also won for Best Screenplay, Best Director, and Dustin Hoffman won Best Actor.

Shutter Island (2010):

Directed by Martin Scorsese, this psychological thriller follows the character Teddy Daniels, played by Leonardo DiCaprio, through an old insane asylum while addressing mental health struggles such as delusions, hallucinations, and post-traumatic stress disorder (PTSD). 

It's a Wonderful Life (1946):

A classic "oldie but a goodie," this Christmas flick directed by Frank Capra is perhaps one of the most popular ones out there. Starring James Stewart, the story follows a father figure who is experiencing severe depression symptoms and showcases how they impact both his life and those of others.

The Notebook (2004):

An incredibly well-known film directed by Nick Cassavetes, The Notebook, starring Rachel McAdams and Ryan Gosling, is based on the equally well-known book by Nicholas Sparks. While much of the movie is a romantic tale between star-crossed lovers, it also encapsulates the struggles of dementia and Alzheimers. 

One Flew Over the Cuckoo's Nest (1975):

Based on the novel by Ken Kesey, this film was directed by Milos Forman and stars Jack Nicholson as his character begins the next chapter of his life in a mental health facility. Considered one a cinematic masterpiece to many, this film won the 1976 Academy Award for Best Picture, Best Director, Best Writing, and Jack Nicholson won Best Actor, and Louise Fletcher won Best Actress.

The King of Staten Island (2020):

Directed by Judd Apatow and starring Pete Davidson, this story is largely based on Davidson's real mental health struggles with Borderline Personality Disorder. 

Eighth Grade (2018):

Written and directed by Bo Burnham, this coming-of-age story follows the modern experience of an eighth-grader, played by Elise Fisher, as she navigates the trials of puberty and anxiety.

Inside Out (2015):

This Pixar star-studded film, directed by Pete Docter, imagines a new way to understand emotions such as anger, joy, sadness, fear, and disgust. In 2016 it took home the Academy Award for Best Animated Feature Film. 

Soul (2020):

Another Disney Pixar film directed by Pete Docter, this movie follows the experiences of one man as he tries to follow his passion, and discovers new insight about anxiety, depression, and the need to belong. 
Comments
comments