Interview: Patrice Bäumel (Kompakt)
In a few days, 26 April to be precise, Prague's Roxy will host a special night: The Cologne label Kompakt brings a special showcase called Kompakt Extra Speicher lby Kompakt co-owner Michael Mayer supported by German/Dutch producer Patrice Bäumel. We interviewed Patrice just days before the gig.
How do you remember your first years of clubbing?
That was in the 90's and I mostly went to illegal warehouse raves. Everything felt wild and new to me, I soaked up the music like a sponge. I was always near the dj trying to get a glimpse at his records and technique.
Did it take long for you to think about being an active part of the music scene? What was the tipping point?
Within a year I was buying records and chasing gigs. I was working as a bar keeper at the time and they had a pair of decks standing around. The local dj showed me how to mix records. I was addicted.
How did your music taste evolve, and what sound are you into now?
My taste is not limited to any genre, it evolves constantly as a reaction to what I hear and experience in my life. It is totally undefinable.
Was the Red Bull Music Academy a milestone for you? What were some others?
The academy helped me realise that I could make a living from music. Another milestone was the realisation that the only thing holding me back was my lack of self-discipline and vision of the future.
Best thing about DJing?
Connecting with the crowd.
How do you approach remixing?
I throw away every part of the original I don't like and start from scratch with the few elements I do. Then it's the same as writing an original track.
Why did you move to Amsterdam, and what is life there like?
I just needed a change of scenery. East Germany at the time was not the happiest of places while Amsterdam was this beautiful, happy place with more opportunity. Life is easy and uplifting, I always love coming home from traveling.
What is your favourite German word?
'ja'
Next musical plans?
Make fresh music, something that has gotten harder because of the busy touring schedule.
Where will you do for your next holiday?
I think I will take my wife to Iceland for a few days.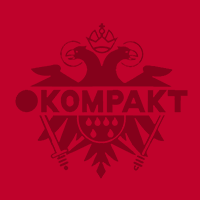 Comments
comments