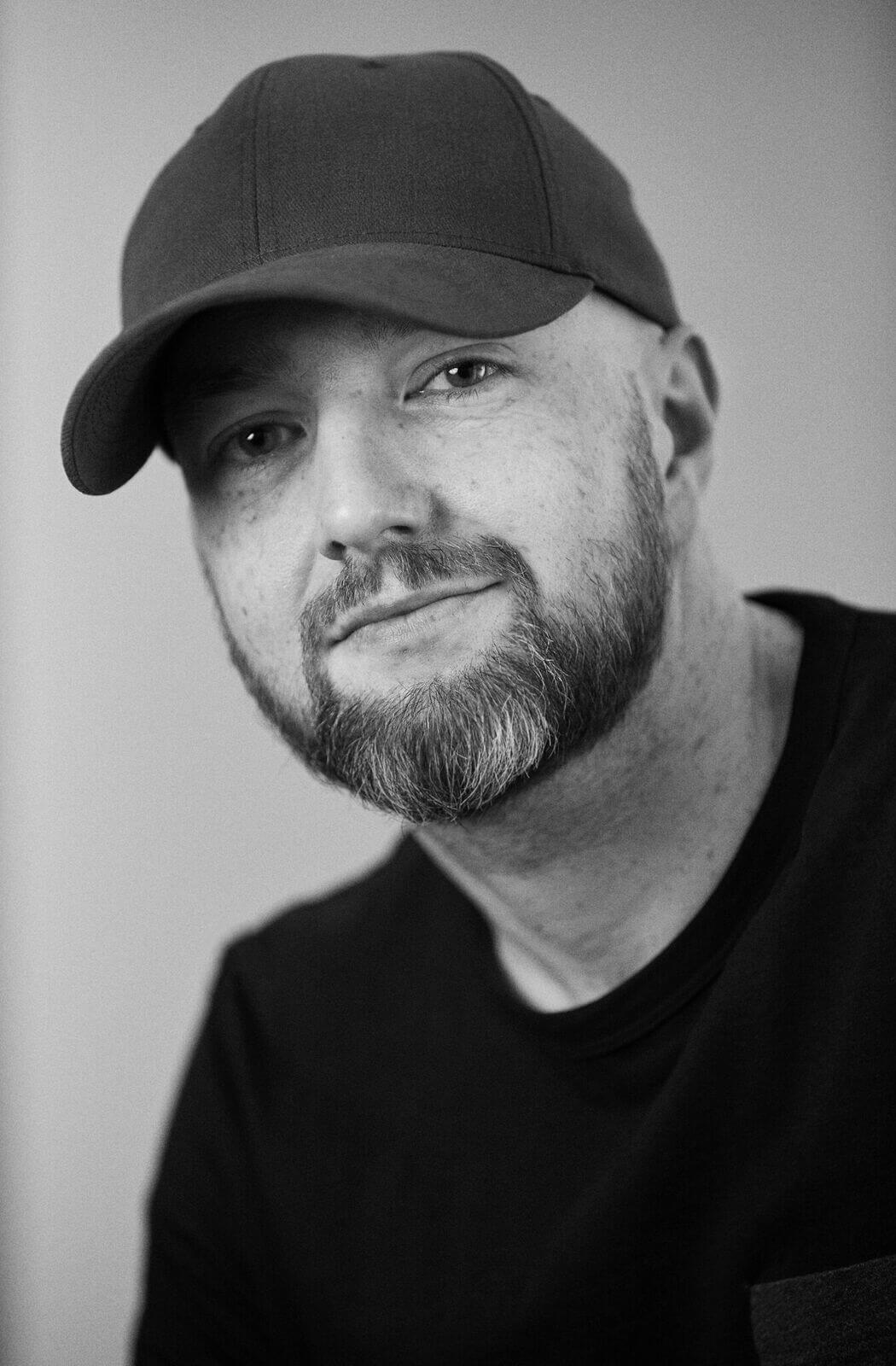 Zero T plays this weekend's SHADOWBOX OPEN AIR (Mystic Skate Park Štvanice, August 25).
If I wanted to introduce Zero T to my mother in a few sentences, what would I say?
Bald, bearded Irish drum n bass guy.
Your career as a dnb producer has been lasting 19 years now. Looking back to your early Bassbin years, how do you feel about it?
Im very proud of what we all achieved. It started out as a club night in 1996 and evolved to become the hub of the Irish dnb scene. When the label started I don't think we all realised how much it would impact on the wider DnB scene. We seem to have caught a moment. Metalheadz asked me to do a Bassbin classics set at their legendary Old Skool Sessions last Notting Hill Carnival and have asked me and Beta 2 to do the same again this year – that's the best compliment that can be paid to the whole Bassbin movement.
How does dnb scene nowadays differ from – let´s say – year 2000?
Its now a fully worldwide phenomenon, whereas in the early days all the big names were English. When I first released music I think only Marky, Calibre and Teebee were the only other 'foreign' producers. What I really miss is the record shop/dub plate cutting culture. Now the whole world is connected but certain things are lost because of this. My main issue with this is that tunes have a very short lifespan now. There used to be a full year of having a tune on Dubplate before it came out. Now everyone sends out the tunes about 4-6 weeks before its available to the public. I understand why and I do the same myself, but really I miss the old Music House (where most of DnB used to cut their plates) days.
Over the years you made collabs and remixes with/for almost everyone on the scene. Is there still anyone on your wishlist?
Ive been so lucky to have worked with or remixed many of the scenes brightest lights. I could never have imagined I'd get to remix Dillinja, Lemon D or Goldie when I first got into this! There's a list of people that I've discussed colaborating with but we just havent got around to it yet! DLR, Mako, Total Science etc..expect some new stuff from me & Phase and GLXY soon.
Your track Walk Away was a great hit across the scene. With this track you discovered vocalist Steo for drumanbass. How did your cooperation start?
We're both Dubliners and we met through a mutual friend who was a Bassbin resident DJ. Steo was producing and rapping in a HipHop group at the time. He played me a demo with him singing and I couldnt belive how special his voice was! He came to the studio the next day and we made Refusal together in a few hours. Walk Away was after Refusal, but it was the first full vocal song we did.
Your last EP Baby Grand was released – maybe surprisingly – on Lenzman´s North Quarter label. Were you looking for a label to release your soulful songs or did you adapt your sound for the label?
Is that surprising? Ive always made a full range of dnb vibes and moods since I started out. I was raised in the school of Doc Scott and Kemistry and Storm. They always represented every sides of DnB in their sets and thats how it should be (in my opinion). Ive also been making other genres of music for years, but not had a chance to release any until now. Lenzman asked me to do an EP for him, so all the tracks were made with The North Quarter in mind. The only adaptation from my usual process was involving Unitsouled to play live instruments, which added a totally new dimension to what I've done previously.
You are an Irish man living in London, I have to ask: what's your opinion about Brexit?
I heard an English comedian saying this and I think it sums up Brexit perfectly for me 🙂 :
"The other day, my flatmate was making me a cup of peppermint tea. He said: 'would you like the bag left in, or taken out'. And it's very hard, because if you leave the bag in, then over time, the cup of tea as a whole will get stronger. It might appear like the bag is getting weaker, buts it's now part of a stronger cup of tea. Whereas if you take the bag out, the tea is now quite weak, and the bag itself goes directly in the bin"
It´s summertime, how do you enjoy open air parties and festivals?
I love playing outdoors during the summer – it has a totally different energy to clubs and venues. Playing tunes in the sunshine or moonlight to happy dancing people – there's not a lot that can top that.
You are coming to Prague next weekend, what are you going to see, eat, drink? 🙂
Im coming over a day early so I can really get to explore the city properly. Every previous time in Prague I was only there for 24 hours and have not explored it yet. I'm looking for recommendations on what to see, where to ear and all that good stuff!
You are going to play here at Shadowbox Open Air on Saturday, what shall we get ready for?
A bit of everything! I play all vibes, from deep liquid stuff to minimal rollers to the occasional jump up and jungle tracks. I don't decide what I'm going to play until I am face to face with the crowd. You have to play the crowd in front of you!
https://www.facebook.com/events/215913632586926/
Comments
comments