NEW ALBUM FROM KAADA: Misinterpretations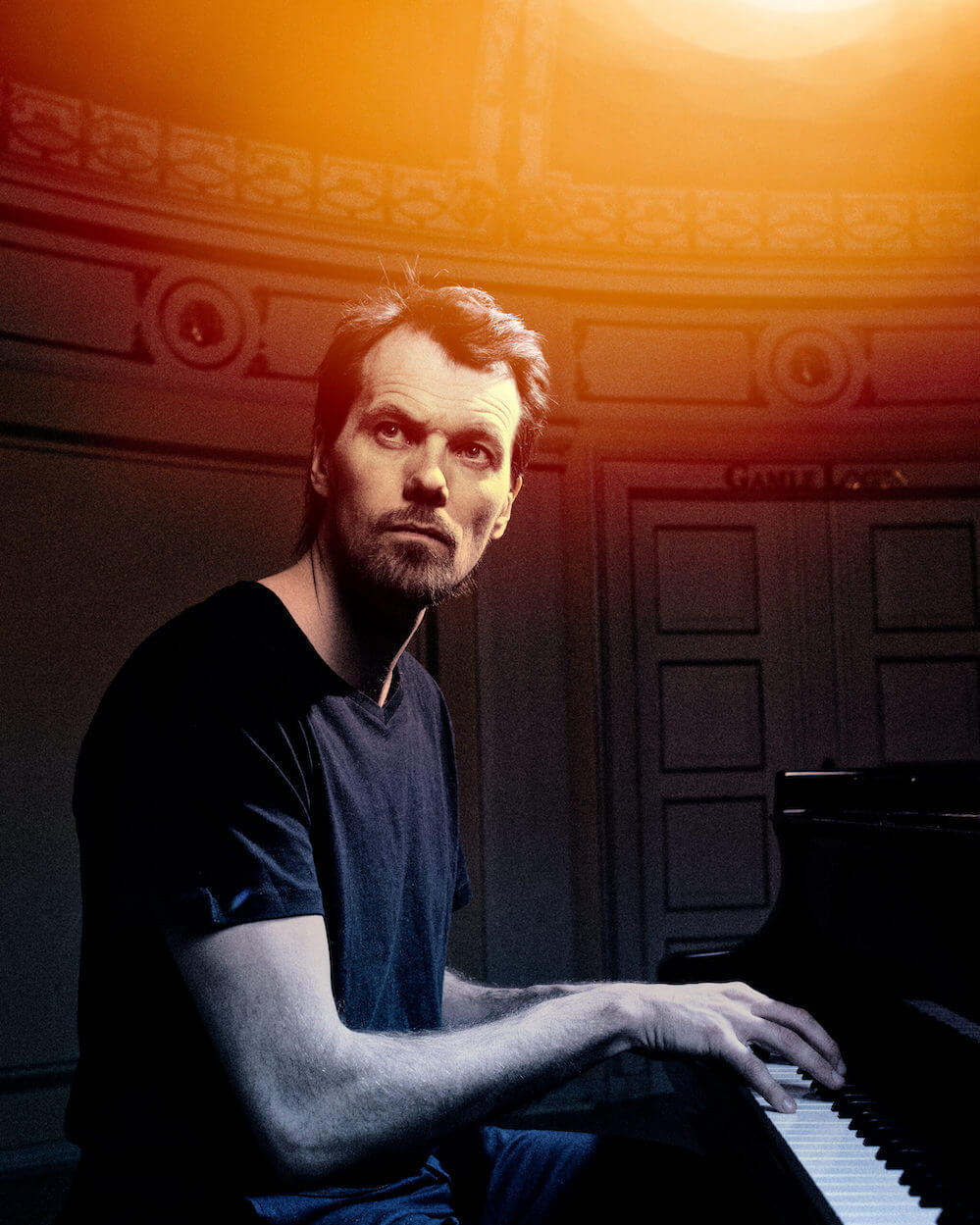 Kaada is releasing a new album with compositions by Edvard Grieg, Mendelssohn, Schubert, Gounod, Chopin, Satie, Debussy and Beethoven – all adapted by KAADA.
The release date is March 5th 2021.
San Francisco Chronicle once wrote "It seems like you can always count on some know-it-all from Europe to put an interestingly bent take on classically American music" about his debut album.
This time, KAADA deconstructs, recompose, tweak and bend pieces from the European classical piano repertoire.
Performed on a Piano where the strings has been prepared with dashes of 'Heftemasse'. Which leads to a different, less sustained, but a quirkier and more refined sound with a distinct character.
"There's a long history of solo piano playing," KAADA says, "and these pieces has been recorded to perfection before me. Solo albums are difficult because they is do transparent and revealing. But done with a confident and concise lenses, I think it can be done."
KAADA explains: "I feel that this putty piano-sound suits my way of playing. When I discovered it, it was like I found a direct connection between my fingers and the sound coming out. With Putty-kit (Heftemasse, skoletyggis, Sticky tack) on every string, I was not only playing the piano, but that the piano was also playing me. I was super inspired, and started digging through my library of classical sheet- music literature. Slowly I built up a repertoire of songs that worked my kind of playing and the Putty sound."
Contemporary adaptations of classical piano compositions are nothing new, as reflected in the constant flood of recordings featuring canned arrangements of famous classical compositions. Yet this is exactly what 'Misinterpretations' leaves behind, dedicating
itself to reharmonisation, instrument preparations and new interpretations of famous classical piano tunes. What distinguishes this album from the others, is KAADAs characteristic way of playing, his re-arrangements and a very unusual cello-pizzicato-like Piano sound.
"Most of the music that I've done on record has been with bands, and edited on computers – which is something that I really like. It just got to the point where I wanted to try other things, possibly to keep me inspired in my work as a music-maker."
For the recording sessions, KAADA had prepared him selves well with written sheet music and several months of piano-rehearsals. The re-arrangements were not strictly notated and reproduced – they were freely assumed, with no predetermined rules. Transposing motifs from these classical compositions into a personal textural and tonal language
KAADA performs this balance between personal and tradition with impressive ease. Misinterpretations was recorded over four months autumn of 2020 at Wrongroom studio. "Every track was recorded probably a hundred times. I was seeking for that spot where the core of the composition resonated perfectly with the Putty sound and my playing. I focused in on the parts I liked the best in the original compositions, and built on those. Sometimes it 4 minute continued stretch, sometimes it was a just a few bars. Then I tried to make the best moments last. Extracting the lines that connected to me, emotionally. Building a new form and compositions based on that"
KAADA goes toe-to-toe with his Bechstein, adding a very intimate and current texture to well-known European classical compositions, transposing motifs and translating them into a personal, improvisatory language and playing style. And with a special sounding piano sound as a I persuasive concept that breathes new vivacity into the old masterpieces.
The album marks KAADA's purest and most intimate artistic statements to date.
Tracks:
Arietta Op12 No1
Gondola Song Op.30 n.6 Piano Sonata D960
La Plus Que Lente
Gnossienne No1
Prelude – Raindrop Op.28 n.15 Funeral March of a Marionette Fantasia C major – Wanderer Gnossienne No3
Gondola Song Op.19 n.6
adapted by KAADA adapted by KAADA adapted by KAADA adapted by KAADA adapted by KAADA adapted by KAADA adapted by KAADA adapted by KAADA adapted by KAADA adapted by KAADA
John Erik Kaada (or "KAADA" as he's often called) is a prolific recording artist, multi- instrumentalist and producer from Norway. KAADA has also enjoyed a string of critically acclaimed solo albums, a high-profile collaboration with artist Mike Patton, and many records and world tours as a member of the alternative power-trio, Cloroform.
Kaada's style is perhaps most easily defined by his unique sounds and penchant for eclectic instrumentation.
Kaada's film music can be heard in many feature films and his music has been featured on TV shows like Late Night With Jimmy Fallon, Oprah, The Super Bowl, The Daily Show, 60 Minutes, and more.
Comments
comments