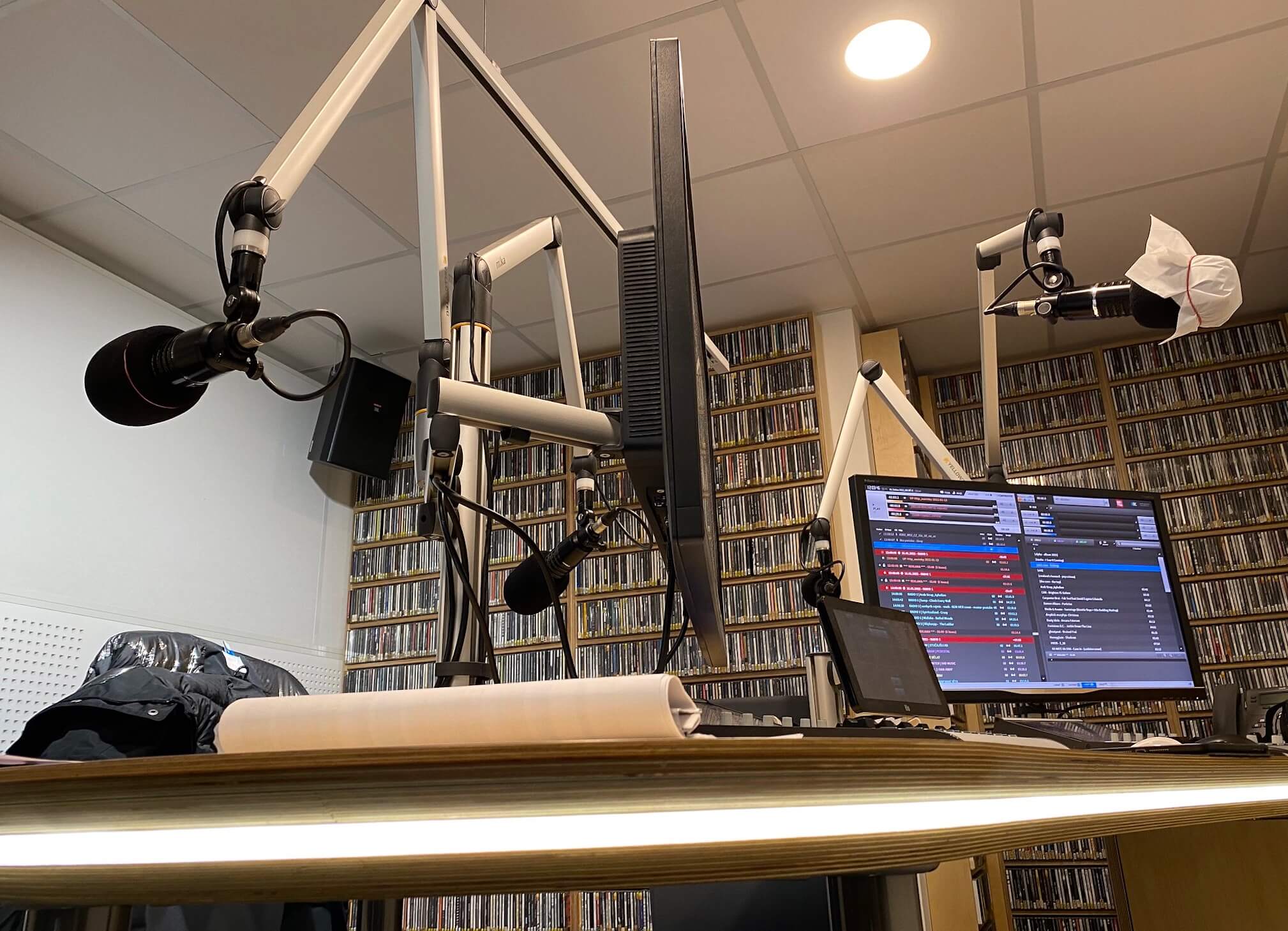 Dnes je to 31 let od udělení licence Radiu 1 na frekvenci 91,9 FM. 
Stanice pokračuje v zařazování fresh novinek, tento týden to jsou:
Alex G – End Song
!!! – Here's What I Need To Know
††† (Crosses) – Protection
Al'Tarba, Bianca Casady, CocoRosie – Hush Little Bay
April – Pressure
Arcade Fire – The Lightning II
beabadoobee – talk
Belle and Sebastian – If They're Shooting At You
Big Miz – Fools Mate
Bodysync – Japan (ft. Devin Morrison and Giraffage)
Bon Iver & Ethan Gruska – So Unimportant
Charli XCX – Lightning
Close Counters – IN NEED OF LOVE
Conway The Machine – Babas (ft. Keisha Plum)
Daniel Villarreal – Uncanny
Destroyer – June
Drug Church – Million Miles of Fun
Ego Ella May – Centred
Everything Everything – Teletype
Flasher – Sideways
Greentea Peng – Your Mind
Greet Death – Panic Song
Hana Vu – Parking Lot
Health x Ekkstacy – Still Breathing
Horsegirl – Anti-glory
Jack White – Fear Of The Dawn
Jane Weaver – Oblique Fantasy
Jono McCleery – Walk with me (radio edit)
Joy Orbison – pinky ring
Kadabra Dyskety Kusuje – Slowa
Lucky Daye & Syd – Cybah
Lykke Li – NO HOTEL
Moderat – EASY PREY
Mykki Blanco – Family Ties (ft. Michael Stipe)
Nia Archives – Forbidden Feelingz
Oliver Sim – Romance With A Memory
Otoboke Beaver – PARDON?
Poppy Ajudha – PLAYGOD
Princess Nokia – No Effort
Rosalía – HENTAI
Sextile – Modern Weekend
Shosh – N Love (ft. Kelsey)
Soccer Mommy – Shotgun
Spiritualized – The Mainline Song
Sudan Archives – Home Maker
Sworn Virgins – RWA
Tame Impala – The Boat I Row
The Cool Kids, 6LACK, JID – LIGHTWERK
The Range – Ricercar
Thom Yorke – 5.17
Uffie – where does the party go?
Wax Tailor –  Home
Working Men's Club – Widow
yunè pinku – DC Rot
Zola Jesus – Lost
nove singly\2022-03-25\
==============================
aiko – I Want To Be Perfect
Bára Zmeková – Úbočí (ft. Francesca Mountfort)
Filip Míšek – Blossoming
Gurun Gurun – Toumeiningen (ft. Cuushe) (edit)
Charlie Chaplin – Speech on humanity and freedom (Biodan breaks edit)
Chief Bromden – Linen (ft. Lenka Dusilová)
Idea – Až spadne další hvězda (ft. Jana Kirschner)
Jimmy Pé – Pé's Not Dead
Nature Trip – On a Plane
Obligatne – Žena
DESKY\2022-03-25\
==============================
BARRIE – Barbara (2022) (indiepop)
BENNY THE BUTCHER – Tana Talk 4 (2022) (rap)
BLUE STATES – World Contact Day (2022) (dreampop)
CAMP COPE – Running with the Hurricane (2022) (indiepop)
ED SCHRADER'S MUSIC BEAT – Nightclub Daydreaming (2022) (synthpop)
CHARLI XCX – Crash (2022) (pop)
COOPER,MAX – Unspoken Words (2022) (electronic, techno)
CURRY,DENZEL – Melt My Eyez See Your Future (2022) (rap)
DESTROYER – LABYRINTHITIS (2022) (pisne)
DJ POOLBOI – Stay just a little While longer (2022) (electronic)
DOHERTY,PETER & FRÉDÉRIC LO – The Fantasy Life Of Poetry & Crime (2022) (folk)
DRUG CHURCH – Hygiene (2022) (rock)
ELÝŠČÍTAT – Transformative Disruption (2022) (electronic, experimental)
FLY ANAKIN – Frank (2022) (rap)
GET WELL SOON – Amen (indiefolk)
GUERILLA TOSS – Famously Alive (2022) (indie, jazz, kytary)
GURUN GURUN – Uzu Oto (2022) (electronic, noise)
HARDING,ALDOUS – Warm Chris (2022) (indiefolk)
IBIBIO SOUND MACHINE – Electricity (2022) (groove, funk)
KAVINSKY – Reborn (2022) (electronic, synthwave)
KILO KISH – AMERICAN GURL (2022) (electronic, rap)
LAOKOON – Šperk (2022) (electronic, altrap)
MARTIN,WALTER – The Bear (2022) (pisnickarina)
MIDLAKE – For the Sake of Bethel Woods (2022) (kytary)
OBLIGATNE – Monológ Spásy (2022) (pisnicky)
PLACEBO – Never Let Me Go (2022) (rock)
ROSALÍA – MOTOMAMI (2022) (flamenco, electronic)
SKEE MASK – A (2022) (electronic)
SONIC YOUTH – In-Out-In (2022) (rarity)
SOUL GLO – Diaspora Problems (2022) (noiserap, punk)
SUE,SELAH – Persona (2022) (pisnickarina, folk)
TEJADA,JOHN – Sleepwalker (2022) (techno)
WEDNESDAY – Mowing the Leaves Instead of Piling em Up (2022) (kytary, covery)
YOUNG GUV – GUV III (2022) (powepop)
YUMI ZOUMA – Present Tense (2022) (indiepop)
Zde Spotify playlisty:
NOVÉ SINGLY NA RADIU 1 / 2022
CZ/SK SINGLY NA RADIU 1 / 2022
Comments
comments