The best way to learn about Czech culture is the movie way, proves the project "Some like it Czech"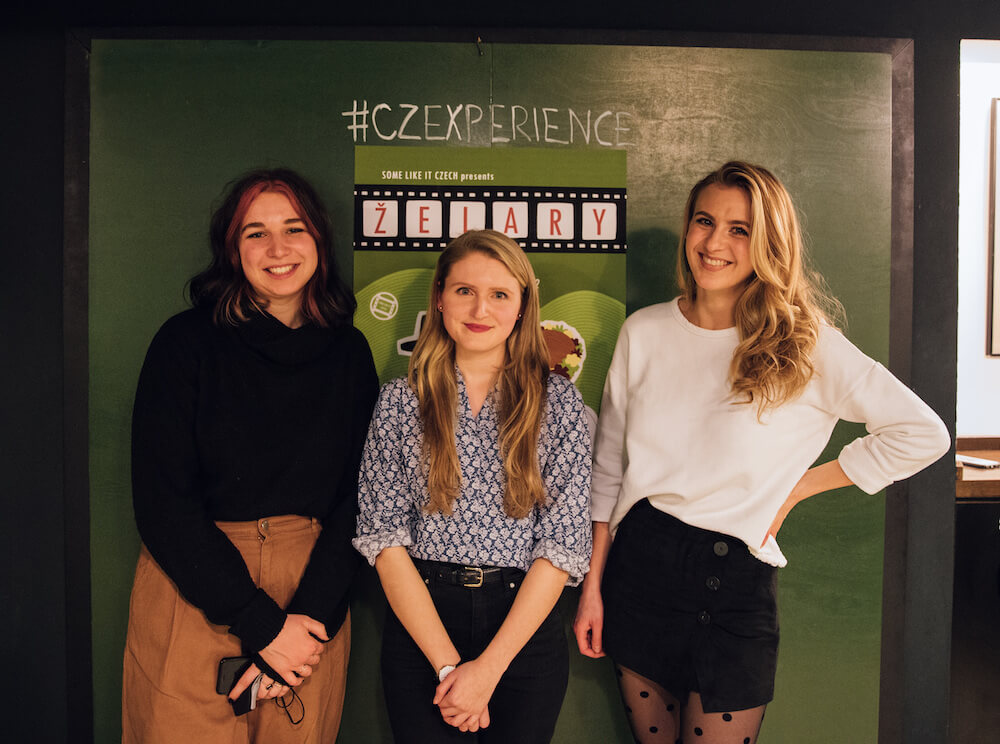 Every month a great clash of cultures begins under the roof of the Prague's Aero cinema,trying to solve the great mysteries of Czech culture. For a year now, a unique project called "Some Like It Czech" has been introducing expats and Erasmus students living in Prague to new and refreshing perspectives on Czech culture. This screening cycle launches its second season this September with the promise of introducing some cult classics and hidden gems of the Czech cinema world.
The screening series "Some Like It Czech" was founded by two students Anna Šenfeldová and Šárka Bekrová, with the aim of introducing Czech culture and history to foreigners living in the vicinity of Prague. Now, after a short summer break, it is starting its second season. "After our first year of screenings, we have found that conveying Czech culture through film is something that both we and audience members have enjoyed, as evidenced by the wonderful turnout that happens with each screening." In the upcoming season, audience can look forward to popular hits like the Christmas classic "Cozy Dens," and cult films by Oscar-winning directors Miloš Forman and Jan Svěrák. Before each screening there is always a short introduction, which explains the various realities of the movie in an entertaining way without spoiling it. "It took us a while to find the right form of introduction, but I think we finally honed it to perfection," says co-founder Anna. After all, the authors of the project like to delve into details that might otherwise be missed by the viewer or might remain misunderstood due to cultural and language barriers. Additional highlights and points of interest will also be made available on Instagram before each screening.
To date "Some Like It Czech" has screened 10 movies since last October 2021, introducing expats to Czech folklore with the dark romance "Wild Flowers"; shedding a tear or two with the endearing Christmas fairytale "Three Wishes for Cinderella"; and then hitting the slopes with a teenage comedy "Snowboarders." Joanne Elvy, a Canadian lecturer of World Cinema now living in Prague, comments how "the 'Some Like It Czech' team has done such an amazing job of presenting such a wide selection of Czech films and with English subtitles, some of which you would never have a chance to see elsewhere!" As co-founder Šárka explains, "we also try to spice up each screening with something special. For example, at the screening of detective thriller 'The Story of a Godfather' we held a Q&A with the former police investigator Hynek Vlas, who once helped solve the case of a notorious criminal here in Czech Republic. Then, for the screening of 'Cutting it Short', we brought beer in for our viewers, right from the 'Cutting it Short' brewery itself!" Additional treats await audience members in the form of signature drinks offered up before each movie. Each screeningis then followed by a networking session where audience members can mingle in Aero Cinema's cozy bar to make new friends or spend time chatting with the founders of the project.
So, do we have your attention? If 'yes', czexperience this cross-cultural film frenzy for yourself on September 21st at Aero Cinema. This marks the opening of the second season of "Some Like It Czech" with the film "Loners", the story of seven young people looking for love on the threshold of the new millennium. Amidst the haze of weed and the free spirit of the late nineties in the Czech Republic, we're sure that "Loners" will be the perfect choice for your next rendezvous with our amazing world of Czech cinema.
Comments
comments